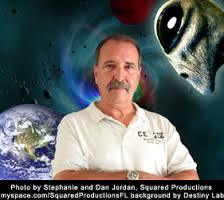 Recorded April 21st, 2017
Episode 160 brings us Joe Jordan to the show. We speak to Joe about his twenty years of research into the Alien Abduction phenomenon and what he and others have discovered about how to stop them. We also discuss how some misconceptions about the phenomenon have bed more misconceptions that have even been perpetuated by many of his fellow Christian Researchers.
You can contact Joe at:
http://www.alienresistance.org/ce4.htm
.
Audio MP3 Download